Your gynecological surgery operation in practice
Dr. Velemir will explain to you why an operation is indicated in your situation and what the expected benefit is
Doctor Luka Velemir
Gynecological, breast and oncology surgery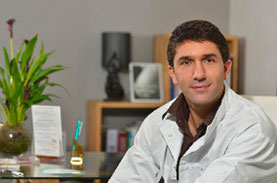 Santa Maria Maternity Hospital in Nice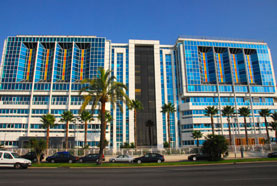 Extraperitoneal caesarean section
Dr. Velemir is one of the ten gynecologists-obstetricians to practice extraperitoneal caesarean section in France. The technique of extraperitoneal cesarean section is still unknown, almost confidential, it has great benefits for moms and their babies. With extraperitoneal caesarean section, the sequelae and the risk of complications are reduced.
Learn more about extraperitoneal caesarean section.
Be advise, some parts of the film may shock a sensitive audience.
The pre-operative consultation
During this visit, Dr. Velemir will explain to you why an operation is indicated in your situation and what the expected benefit is.
He will then explain in detail:
The different operating options and the chosen technique
The usual postoperative (special care, convalescence, maternity leave)
The general and specific risks
A surgical fees cost estimate will be hand over to you. Fees and repayment terms will be explained to you. Note that Dr. Velemir has an agreement with the French and Monegasque social security, which allows you to be covered by the French and Monegasque social funds, and possibly by your supplemental health insurance.
At the end of this discussion, a date for the surgical intervention will be scheduled respecting a period of reflection and you will be given your surgery record. A post operative control appointment will be set.
You will then be asked to perform:
The medical visit with the anesthesiologist
Your pre-registration to the clinic
The medical visit with the anaesthesiologist
It is mandatory and must be held no later than 48 hours before the operation. It allows the anesthesiologist by taking knowledge of your medical history and your record, to take in conjunction with Dr. Velemir all appropriate measures to ensure you an optimum safety during your operation. This visit takes place directly at the Santa Maria clinic.
The pre-registration
Dr. Velemir will give you the pre-registration sheet for the clinic. You can drop it off at the clinic, for example the day of your visit with the anesthesiologist.
The blood test
This evaluation should not be older than one month before your surgery.

Your hospitalisation
Where am I operated ?
Dr. Velemir operates at the Santa Maria Polyclinic, located in LENVAL at 57 avenue de la Californie, 06200 Nice, Phone 04 92 03 02 45. The Santa Maria clinic offers a full technical platform for gynecological surgery and an intensive care unit.
When should I go to the clinic ?
In case of ambulatory surgery, you will be hospitalized one hour before your surgery and back to your home on the same day.
In case of non-ambulatory surgery, time of admission will be specified and you will remain hospitalized for a night or more depending on your surgical intervention.
What should I bring ?
Your updated Vital card or a certificate of the French social security. Otherwise a deposit check will be requested to you.
The surgery file (hand over to you by Dr. Velemir)
The anesthesia file (hand over to you by the anesthesiologist)
Your personal belongings and a toiletry bag)
A form of payment for the release day (depending on the cost estimate and the supplementary health insurance)