Testimonials of Dr. Velemir's patients
Discover on this page some testimonials from our patients.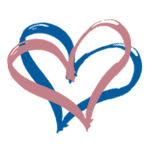 Thank you very much Doctor Velemir for listening to me and hearing me, thank you for taking into consideration my birth project that I wanted by extraperitoneal cesarean section for reasons that are personal to me. In Toulon, in my city, my various requests have not been followed up. Research has led me to you and I am now able to say that, in addition to having had a dream pregnancy, you have also allowed me to have a dream birth. Everything went as you explained, surgery, postoperative pain, afterbirth… My family and friends were surprised to see my very quick recovery and so was I.
I hope to be able to say thank you again one of these days,
Please don't change anything!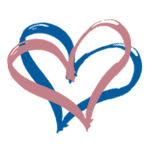 I couldn't have hoped for a better doctor for my pregnancy at 42. He combines efficiency and humanity. Things got complicated for me from the 6th month: he was omnipresent even during his holidays. I therefore benefited from a very personalized follow-up of my pregnancy. He is a "leader" who never raises his voice, but knows how to make the right decisions at the right time. I gave birth at 34 weeks + 3 weeks a great victory for me thanks to his follow-up.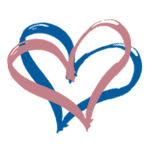 Dear Dr. Velemir,
Your meeting was more than beneficial for me. You have been able to reassure me, and above all to calm my end of pregnancy.
Here we are at the time of the cesarean section "in emergency" but you and your team took the time to calm my fears.
I had an extraordinary cesarean section, I pushed to give birth to my daughter. What an extraordinary feeling. We can't thank you enough for what you deserve. We will never forget you, you are part of our lives now. For everything you have done, sir, I thank you from the bottom of my heart.
A huge thank you also to Christelle. An accompaniment to the block that was more than perfect. Your support and your words have given us the strength to hold on and above all to calm me, which was far from easy!
You're a great team. I wish all women such a warm and reassuring environment.
A thousand thanks to you.
You are exceptional people.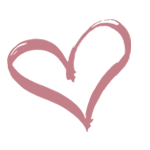 Dear Doctor,
I only knew you recently (November 2018) but you changed my life… I had suffered from severe
endometriosis
for 15 years and the various treatments, operations had only limited results. I had learned to live, being about well, 10 days a month and I thought I would have to wait until menopause to relive it (I am 45 years old). I had accepted the idea of not being able to give birth, living my maternity through my profession as a teacher, sometimes with difficulty because of endometriosis and the pains it caused (migraines among others)… When I met you, you took the time to listen to me….. Until then, the different gynaecologists I had consulted, it seemed to me that I was disturbing them with my problems (I understand that giving birth to children is happier!!) and they referred me to ineffective treatments for me by telling me that I was too young to be operated on!!!! You, doctor, you offered me the operation of deliverance because you understood that I could not live halfway through, the endometriosis had in any case damaged my reproductive organs too much… The operation was done in time, before the intestines, rectum, urethra were affected… It was complex because a large nodule had vampirized the uterus, tubes, ovaries, appendicitis…… You removed everything by laparoscopy…… Incredible progress!
Doctor, you have golden hands as a surgeon and I can never thank you enough for delivering me from this disease that was eating away at me, I wish other patients the same chance as me to cross your path because in addition to being an excellent surgeon, you have a precious humanity and a rare empathy!
Bless you, doctor, for your vocation!
Cathy (operated on April 3, 2019)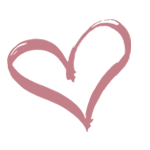 "A big thank you to Doctor Vélémir who followed me among other things for my two pregnancies. An excellent gynaecologist, surely the best doctor I know both for his skills and for his human side. A complete confidence in him, he listened to me as well for my complicated early pregnancy as for my childbirth choices.
Thanks again"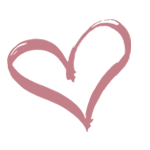 Very clear explanations, availability and great humanity are becoming increasingly rare these days. I had the opportunity to consult Dr. Velemir for a small intervention and I greatly appreciated his professionalism, his availability and his great humanity. He is passionate about his job and you can feel it.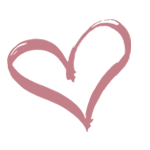 "Thanks to you, thanks also to science, I was able to get pregnant after several treatments. Your kindness, your clear explanations, your kind welcome, your humanity, I can only recommend such a doctor so devoted to his patients. I thank you very much for detecting my strong desire to have a child and for following me psychologically in my approach. My baby so desired, is in great shape. I am very grateful to you for helping me achieve this happiness. I am a happy mom."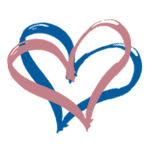 "Thank you for being there with us in this journey with generosity, accuracy, discretion, listening and sensibility. The delivery was sweet and touching as we hoped. A rigorous medical monitoring but which do not neglect the emotional side, desires, fears and every one own story. Thank you for this gift. Thank you …"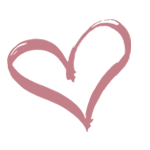 "A big thank you for your skills, your professionalism, your kindness … Thanks to you I am filled with happiness. My daughter Emmie is the most beautiful girl in the world !! See you soon."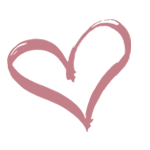 "Thank you sincerely for your humanity, your consideration and listening. You allowed us, with the team, to live fully and serenely the arrival of our little boy."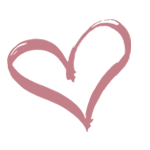 "Without this surprising you I think, I cannot resist sending you a little message. I think I have already informed you of all that I can think of you, but your current patients and especially the future ones must know to what kind of doctor and person we are speaking about and they must be fully aware of the pearl they have met. After a large number of health problems and bad experiences with doctors in the region, I met you one day. Your calmness, your clear explanations, your listening and the way you considered our personal history, integrating the dad in your tests etc…. was enough from the beginning to be fully reassured by your side. My pregnancy was tumultuous both physically and mentally; you always were on our side both as a good professional who has guided us to the best practitioners in the region, than as a man with a very big heart with an availability and extraordinary compassion. Baby tried to join us sooner and you wouldn't have been on our side, I am so happy to have been able to have him wait a few weeks which allowed us to live this great moment with you both as a doctor with safe, precise and effective gestures, than as a person without whom we could not imagine not sharing this. You are the first face that my son saw! Your age worried me at first, but nine months later, it represents only advantages, you are passionate about your work, not yet jaded, and especially far from retirement which leaves me time to consider other pregnancies at your side. Thank you again even if the word is not strong enough to describe the gratitude I have for you. See you soon I hope in abracadabra studio."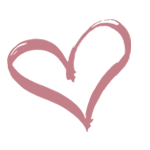 "Coincidence of Life that sometimes do things right, meeting you after years of suffering was a liberation. I was desperate to finally be understood … that my illness should be found and clearly identified. It took just one appointment and a short period of reflection to regain confidence in the medical profession. I had reached a state of extreme physical and mental fatigue, which was characterized by painful menstrual cycles, long and abundant, bladder urination problems or even colon ones, loss of appetite as I could not feed me (I brought back up everything), unbearable pain, I couldn't even arrive to assess my tolerance limit as the pain had become my best friend … Each month was a nightmare and that for years. "It is good to learn to be wise in the school of pain." [Aeschylus.] Your sweetness and serenity to explain the facts simply, exposing me what endometriosis you're your understanding and the respect that you have shown on my choices for the operation, your continued support during this event make you a deeply human doctor. Your future patients see in you a halo of light and a glimmer of hope in a sky darkened by the complications that can generate all kinds of gynecological diseases and a ray of sunshine as to motherhood. You've given me my life back, my feminine condition, what makes me a woman now. You are provided with a huge capacity for listening. A rare altruism coupled with great professionalism, as you continue to pamper me. "Let us be grateful to people who make us happy; they are the charming gardeners who make our souls blossom." [Marcel Proust]. I am fully grateful Doctor."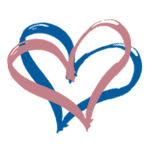 "You are the first to have seen him, it is therefore not a surprise to you, but we wanted to thank you again for everything you have done for the 3 of us! "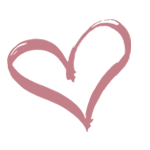 "Induction planned for calcified placenta …. It was my first baby, I was scared … but your positivity, your detailed explanations, your assertiveness gave me total confidence. I gave birth in very good conditions, without suffering, without a scratch, but filled with emotion. I will never forget this beautiful day, that thanks to you, was fabulous! THANK YOU!"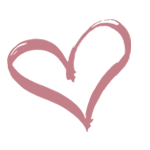 "There was once a dynamic and motivated young woman who walked into your office telling you" Hi I'm pregnant "and you listened to me, you were concerned about my case. You followed my pregnancy carefully and above all you were able to reassure me. I could even note your availability to be there until the end and especially to keep my husband informed. I gave birth on January 14, 2011, to a little Maëlle for the 2nd time by cesarean section. My husband, who was with my little boy, could not be present for the entire duration of the work. You were even more disappointed than me that it ended with a surgical procedure! And I want to tell you that even if I have never given birth vaginally, I have been fortunate to have a doctor always ready to listen to me! So I have very fond memories! So thank you for having taken over practice of Dr. DRUCKMANN (who was great) because you have highly filled your role as successor. You are a gynecologist who really worth it !!!! Thank you, thank you, thank you!"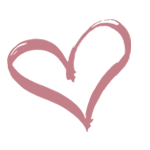 "I am the daughter of Mrs. P …. you operated two years ago in Clermont Ferrand: you have saved her from a terrible ovarian cancer. Today she has just celebrated her 85th birthday and she is well: She lives at home and she peacefully goes about her daily activities. She continues being as stylish and pleasant as always. She told me two days ago that her greatest wish was to tell you how happy she was to be alive and what she owed you. I cannot resist sending you this message to thank you for the extraordinary work you have done extending her life. Please accept my most sincere thoughts."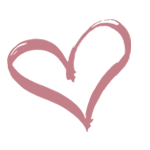 "I thank Doctor VELEMIR for his kindness and humanity. He is very young, but his capacity is really there. I am happy to have contributed to enrich his experience through the operation I had. Dr. VELEMIR gave me very specific explanations about what I was going to endure, he listened, reassured, and above all he gave me his great love of life, when I could doubt about my future. I thank Dr. VELEMIR for his warmth, availability, kindness and professionalism, and assure him of my respect."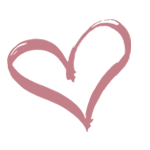 "What a pleasure to have met you Doctor Velemir. Your great capacity to listen, your availability, your extreme kindness and professionalism without flaw make you a person of exception and confidence that I recommend widely around me. I had never heard of the Essure procedure when you spoke about it to me, I did not hesitate after your comprehensive explanations and this little intervention took place perfectly. So thank you again for your human and heart qualities, so rare these days …"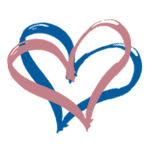 "My stay at the maternity was not easy but you were there to listen to me and to my husband. You took time to talk to us and comfort us. This discussion so sincere and human was very helpful to us to see things differently. So with all our gratitude on our part and on our little piece of love's one, a BIG THANK YOU for all your kindness and great heart."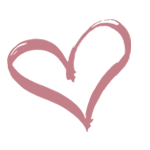 Doctor,
After a genital prolapse, I was helpless, I couldn't stay in this state… I found your website and the appointment booking and hospitalization were quick (waiting 2 months for my appointment at Larchet Hospital).
Thanks again Doctor for listening to me, for all the information you have given me to reassure me and prepare me for my hospitalization… A big thank you also to all the medical team of the Santa Maria polyclinic, which was wonderful. I recommend.
As promised, on my next appointment, I bring you the book of David FOENKINOS "I am better" that I read during my convalescence and which retraces the fate of a man who one day wakes up with an inexplicable pain in his back… And then, he finally understood… Well to you.
Extraperitoneal caesarean section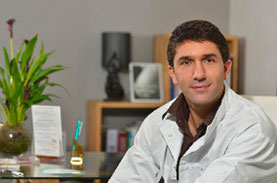 Dr. Velemir is one of the ten gynecologists-obstetricians to practice extraperitoneal caesarean section in France. The technique of extraperitoneal cesarean section is still unknown, almost confidential, it has great benefits for moms and their babies. With extraperitoneal caesarean section, the sequelae and the risk of complications are reduced.
Learn more about extraperitoneal caesarean section.
The Santa Maria Maternity Hospital in Nice