Testimonials of Dr. Velemir & Dr Popovic's patients
Discover on this page some testimonials from our patients.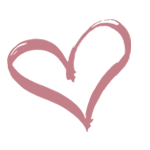 I am an older patient of Dr Velemir and I wanted to write this comment so other women who have 'women' related' issues not related to pregnancy should definitely visit Dr Velemir ! He takes the time to listen , he communicates thoroughly and the procedure he performed was exactly as he said and with no problem. Definitely I give him the top number of stars that is allowed!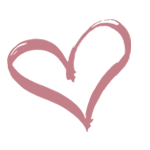 Dr Velemir is by far the best doctor I have had so far. He treats my endometriosis stage 4, until now I had 4 surgeons, he is the 5th and for nothing in the world I would change surgeon. He is a very human person, he listens to me, he has a perfect postoperative follow-up. He really takes care of his patients. He operates very well.
And the secretaries are just as great as he is. I recommend Dr Velemir with my eyes closed.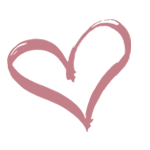 Hello Dr. Velemir,
I would like to testify again that you saved my life in 2009. I was 83 years old then.
I will be 95 in October 2021.
Thank you, thank you….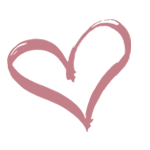 I would like to thank Dr.Velemir and truly recommend him for his expertise and professionalism.
Additionally, his very kind and caring approach instill confidence and comfort all way long, from the consultation, through the intervention and the follow up process!
Many thanks again, najlepše hvala i veliki pozdrav!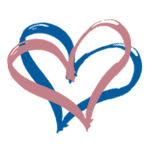 I cannot speak highly enough of Dr Velemir. I found him to be an exceptional doctor and a very kind, calm and considerate human being. I first went to him aged 39 after 3 years of difficulties trying to have our first baby (following 4 miscarriages and then problems conceiving) and he was fantastic. He listened carefully to my history and came up with an action plan to help us. I fell pregnant the first month and Dr Velemir then helped and supported me throughout the duration of my pregnancy. He is an incredibly busy doctor with many patients but despite his busy schedule we always felt that he gave us the time and care we needed. He understood mine and my husband's worries and fears and was incredibly sensitive, reassuring and patient with us. With his expertise all went very well with this pregnancy. It was a difficult birth but I was delighted that Dr Velemir was the one to help me safely deliver our gorgeous, healthy baby on the day. After many years of trying for a baby, and after seeing other doctors (in England) without success, I am so grateful to Dr Velemir for helping us to finally welcome our amazing little boy into the world. I couldn't have wished for a better doctor and I cannot thank him enough for helping us on our journey.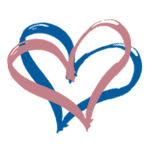 Thank you very much Doctor Velemir for listening to me and hearing me, thank you for taking into consideration my birth project that I wanted by extraperitoneal cesarean section for reasons that are personal to me. In Toulon, in my city, my various requests have not been followed up. Research has led me to you and I am now able to say that, in addition to having had a dream pregnancy, you have also allowed me to have a dream birth. Everything went as you explained, surgery, postoperative pain, afterbirth… My family and friends were surprised to see my very quick recovery and so was I.
I hope to be able to say thank you again one of these days,
Please don't change anything!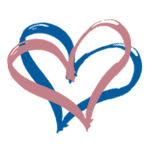 I couldn't have hoped for a better doctor for my pregnancy at 42. He combines efficiency and humanity. Things got complicated for me from the 6th month: he was omnipresent even during his holidays. I therefore benefited from a very personalized follow-up of my pregnancy. He is a "leader" who never raises his voice, but knows how to make the right decisions at the right time. I gave birth at 34 weeks + 3 weeks a great victory for me thanks to his follow-up.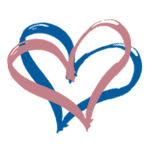 Dear Dr. Velemir,
Your meeting was more than beneficial for me. You have been able to reassure me, and above all to calm my end of pregnancy.
Here we are at the time of the cesarean section "in emergency" but you and your team took the time to calm my fears.
I had an extraordinary cesarean section, I pushed to give birth to my daughter. What an extraordinary feeling. We can't thank you enough for what you deserve. We will never forget you, you are part of our lives now. For everything you have done, sir, I thank you from the bottom of my heart.
A huge thank you also to Christelle. An accompaniment to the block that was more than perfect. Your support and your words have given us the strength to hold on and above all to calm me, which was far from easy!
You're a great team. I wish all women such a warm and reassuring environment.
A thousand thanks to you.
You are exceptional people.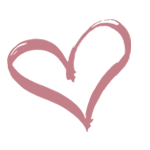 Dear Doctor,
I only knew you recently (November 2018) but you changed my life… I had suffered from severe endometriosis for 15 years and the various treatments, operations had only limited results. I had learned to live, being about well, 10 days a month and I thought I would have to wait until menopause to relive it (I am 45 years old). I had accepted the idea of not being able to give birth, living my maternity through my profession as a teacher, sometimes with difficulty because of endometriosis and the pains it caused (migraines among others)… When I met you, you took the time to listen to me….. Until then, the different gynaecologists I had consulted, it seemed to me that I was disturbing them with my problems (I understand that giving birth to children is happier!!) and they referred me to ineffective treatments for me by telling me that I was too young to be operated on!!!! You, doctor, you offered me the operation of deliverance because you understood that I could not live halfway through, the endometriosis had in any case damaged my reproductive organs too much… The operation was done in time, before the intestines, rectum, urethra were affected… It was complex because a large nodule had vampirized the uterus, tubes, ovaries, appendicitis…… You removed everything by laparoscopy…… Incredible progress!
Doctor, you have golden hands as a surgeon and I can never thank you enough for delivering me from this disease that was eating away at me, I wish other patients the same chance as me to cross your path because in addition to being an excellent surgeon, you have a precious humanity and a rare empathy!
Bless you, doctor, for your vocation!
Cathy (operated on April 3, 2019)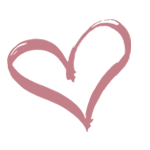 "A big thank you to Doctor Vélémir who followed me among other things for my two pregnancies. An excellent gynaecologist, surely the best doctor I know both for his skills and for his human side. A complete confidence in him, he listened to me as well for my complicated early pregnancy as for my childbirth choices.
Thanks again"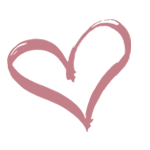 Very clear explanations, availability and great humanity are becoming increasingly rare these days. I had the opportunity to consult Dr. Velemir for a small intervention and I greatly appreciated his professionalism, his availability and his great humanity. He is passionate about his job and you can feel it.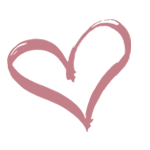 "Thanks to you, thanks also to science, I was able to get pregnant after several treatments. Your kindness, your clear explanations, your kind welcome, your humanity, I can only recommend such a doctor so devoted to his patients. I thank you very much for detecting my strong desire to have a child and for following me psychologically in my approach. My baby so desired, is in great shape. I am very grateful to you for helping me achieve this happiness. I am a happy mom."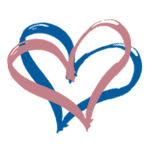 "Thank you for being there with us in this journey with generosity, accuracy, discretion, listening and sensibility. The delivery was sweet and touching as we hoped. A rigorous medical monitoring but which do not neglect the emotional side, desires, fears and every one own story. Thank you for this gift. Thank you …"
Extraperitoneal caesarean section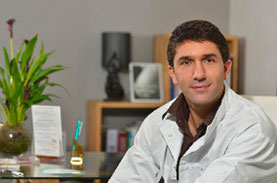 Dr. Velemir is one of the ten gynecologists-obstetricians to practice extraperitoneal caesarean section in France. The technique of extraperitoneal cesarean section is still unknown, almost confidential, it has great benefits for moms and their babies. With extraperitoneal caesarean section, the sequelae and the risk of complications are reduced.
Learn more about extraperitoneal caesarean section.
The Santa Maria Maternity Hospital in Nice